Beginner Adult Martial Arts Classes Enrolling In September
Martial Arts For Strength, Fitness and Self Defense!
Whether you're already a ôgym ratö or your idea of exercise is getting off the couch to grab a snack, The Growth Dojo Martial Arts classes in Sewell will give you the confidence to protect yourself, PLUS the best workout you've every had.
By combining classic Karate, Muay Thai and Jiu Jitsu with modern-day boxing moves and cardiovascular sports conditioning, you'll get your heart pumping, as you melt away fat and tone every muscle in your body!
SEWELL MARTIAL ARTS GIVES CONFIDENCE AND DISCIPLINE!
Our Amazing Black Belt instructors have designed our martial arts classes to be challenging and fun all in one. You'll get all the benefits of a body-slimming hardcore workout, plus a mixed martial arts self-defense course all rolled into one!
Martial Arts gives you so much more than a body-transforming workout. With every class we teach, you'll learn the most important parts of several awesome styles!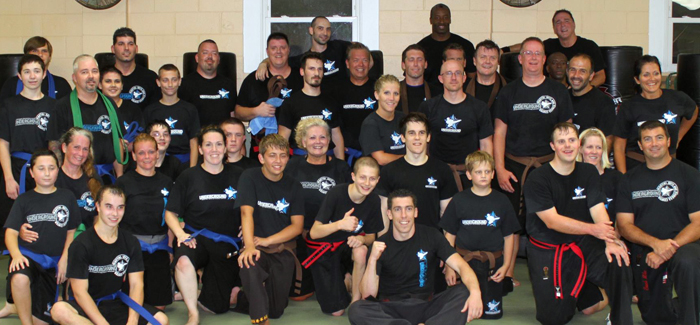 Benefits of Adult Martial Arts
A body-slimming, fat-burning aerobics workout that will whip you into peak physical condition
Head-turning, perfectly sculpted arms, abs and legs
Unwavering concentration and unprecedented focus Improved self-confidence and discipline
An entire arsenal of self-defense moves that could save your life